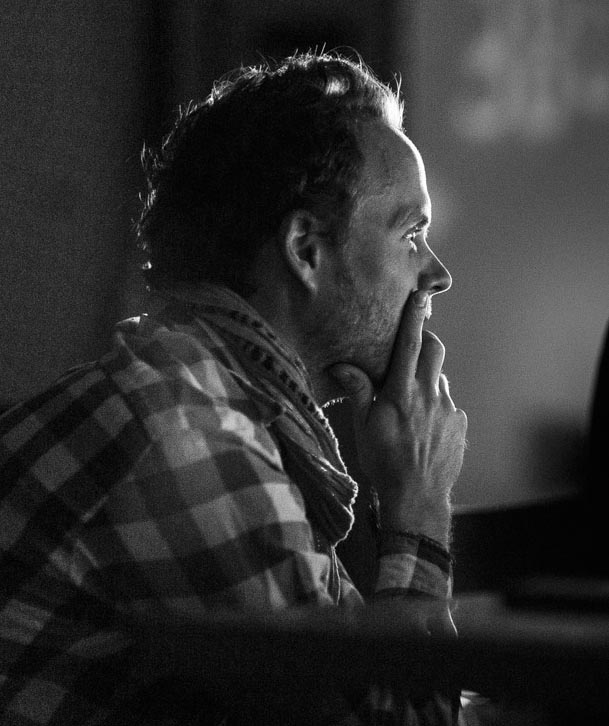 Jonathan Hopkins is an award-winning film maker with a passion for storytelling. His work is known for its high production values and escapist imagination.
Raised in the Cotswolds by American parents, Jonathan grew up on a diet of classical literature, 2000AD and the wondrous spirit of 80s cinema – movies like Alien, Brazil, Ghostbusters, Star Wars and Evil Dead 2.
In his final year at Eton College Jonathan made a 45 minute re-boot of American Werewolf in London before attending a film course in New York. After a MA in Spanish from Edinburgh University he began his career in feature films, notably as an assistant to two of his favourite directors; Alfonso Cuarón on Harry Potter and the Prisoner of Azkaban and Tim Burton on Charlie and the Chocolate Factory.
Since directing professionally, Jonathan's short films and commercials have garnered multiple awards and nominations and notched up millions of hits online. His first short Goodbye Mr. Snuggles was selected for the Sundance Film Festival and the New Directors Showcase at Cannes Lions Festival. He has since directed hundreds of campaigns for brands such as Sony, eBay, Lay's, McDonalds, Cadbury's and Mastercard. His commercial for Yeo Valley is regularly voted in the top 10 British advertisements of the 21st century.
Jonathan is currently developing several science fiction feature films. His debut feature Slumber, a horror produced by Goldcrest Films, is being released theatrically in the US in December 2017.